Hi everyone.
I'd like to get into my "history" here, and how odd it feels to finally be posting on Rainbow Resort's forums after so long, but that's a story for another time and another forum. Right now I'd like to help the site in its time of need by bringing the information in Rainbow Resort's Games tab up to speed, and my current goal towards fixing that is to submit various scans for the Games section. If this is the wrong way to go about presenting myself I wish to sincerely apologize in advance and I request that a staffer please recommend a better way of going about this. On the flip side, however, please do let me know if you're able to post these scans on the website so they can have a home. I'm serious about this, and I can't do it on my own, so I'm in need of your assistance either way!
So last night I spent a considerable amount of time making scans of everything I had handy relating to Kirby games, including manuals, box art, disc/cartridge art, and even higher-quality scans of games which already have pictures (I lunged at the opportunity to give Kirby's Avalanche a better picture in particular!). Not only that but I also have a considerable amount of experience with photo editing, so I'm also touching up the scans to be as pleasing to the eye as possible while still obviously being a scanned document. Here's my proof of concept in case you don't believe me (images are much smaller and more compressed to avoid unnecessary strain on the forum):
I scanned the Kirby Mass Attack manual, as I promised in the "Mailbag Manga" comments thread...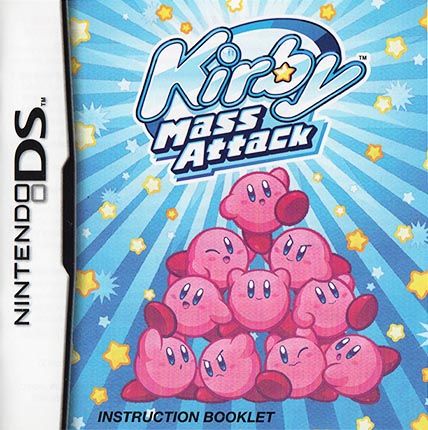 I also took the liberty of scanning the backs of my boxes, for completion's sake!
And I also got scans of the cartridges and discs I had handy!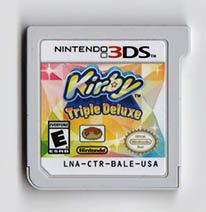 This is just the tip of the iceberg, though, and the volume of scans I have to edit means that it may take some time before they're all ready. However, I can keep a steady stream of images coming, as the tedious part of actually scanning the documents in is
mostly
done
(I say "mostly" because the scanner I used frustratingly cut off part of a page from Return to Dream Land's manual thanks to its "smart" cropping feature, and I don't have either item handy at this particular moment in time, so I need to rescan it the next chance I get).
UPDATE: The missing page has been rescanned, and is in one piece! Yesss!!!
Here is a list of scans which I have so far, in no particular order:
NOTE:
Blue
means it's been sent, and... uh... shouldn't use red, that's for important notes... uh... okay,
Green
means it's been implemented on the website!
So far [
5
] batches of images have been sent!
It seems that everything I have so far has been accounted for!
Kirby Mass Attack
Kirby's Return to Dreamland
Kirby and the Rainbow Curse
Kirby Triple Deluxe
Kirby's Epic Yarn
Kirby Super Star
Kirby Super Star Ultra
Kirby's Avalanche
Super Smash Bros. for 3DS
Super Smash Bros. for Wii U
Super Smash Bros. Brawl
Super Smash Bros. Melee
And that just about sums up what I have scanned. I do have the cartridges and discs for Return to Dreamland, Mass Attack, and Super Star Ultra handy, but the truth is I'm having trouble with my own scanner so I borrowed my brother's for this undertaking. What's important is that I have them and they're ready to be edited!
Once again, if you are able to accept these scans and place them on the website, please feel free to contact me! I'm not prepared to send them in all at once, and that would be sort of impractical anyway due to file size restrictions, but I'll do my best to finish editing them in a timely fashion.
Thank you for reading, and thank you in advance for your help!